Mother's Day is approaching, and we all want to spoil our moms a little to give them an extra reminder of how amazing they are. We know how important it is to be healthy and we want to help our moms be healthy too, so we're going to give them some chocolate! It turns out chocolate is a not-so-guilty pleasure. We've talked about the antioxidant benefits of dark chocolate before, but we have a quote from Vivekan of Bodhisattva Yoga giving us yet another reason (as if we needed one) to eat more chocolate! 
Many avoid chocolate fearing that it may make them overweight. This is a valid concern in that the odds of developing avoidable diseases, including cancer, are greater if we are obese. However, a recent study found that people who ate chocolate frequently, in moderate amounts, were actually thinner than those who ate it less often. …And, yes, these frequent, but moderate, chocolate consumers were thinner those who avoided chocolate all together, as well. Well, what are you waiting for? Get me a piece of chocolate too!
Eat chocolate to maintain a healthy weight? We're in!
Read Vivekan's full post here, and don't forget to indulge a little with Mom this weekend. 
Mom always said to eat your veggies, but she probably didn't say anything about cruciferous veggies specifically. Cruciferous vegetables, including cabbage, kale, cauliflower, and especially broccoli, contain high amounts of sulforaphane, which has major benefits for fighting breast cancer. 
Here's a quote from our friend Vivekan at Bodhisattva Yoga:
More and more, science is pointing to diet as either, the culprit of disease, or, the source of good health. A recent study furthers the growing knowledge that broccoli – and other cruciferous vegetables – is excellent in preventing cancer. These veggies, especially broccoli, are packed with a compound called sulforaphane. It is this very compound, sulforaphane, that is proving over and over again to fight cancer. These cancer-fighting benefits are optimized by not overcooking the veggies. So, join me in ordering that side of broccoli.
So listen to mom, because there are way more benefits in broccoli than even she knew!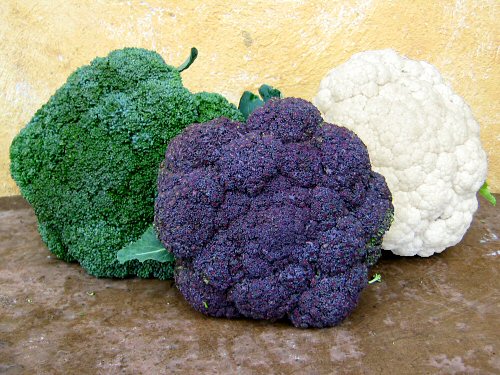 Vivekan, Bodhisattva Yoga's founder/co-director, shared this gem with us regarding red wine and breast health!
Alcohol is known to increase estrogen levels fostering the growth of breast cancer cells. However, recent research suggests that moderate red wine drinking can actually ward off this leading form of women's cancer. Compounds in the red grapes' skin and seeds lowered estrogen levels, while increasing testosterone levels in premenopausal women. So, go ahead and enjoy that red.

Cheers,
Vivekan
It might be a bit of a burden *wink wink*, but we might just have to take Vivekan's advice to heart and enjoy a glass here and there.
While you're sipping on your red, be sure to check out more weekly bits from Vivekan at Bodhisattva Yoga.
Cheers!